August 1, 2021 – By any measure, Patrick Alcedo has accomplished much since he left the Philippines in 1996 to pursue higher education in North America.
The Canadian academic was born and raised in the province of Aklan. He moved to the U.S. for his graduate studies after completing a bachelor in arts degree from the University of the Philippines.
From the U.S., Alcedo came to Canada in 2007 to teach at York University, where he is currently an associate professor at the School of Arts, Media, Performance & Design.
Alcedo has also produced films, for which has received international recognition.
On July 14 this year, the Philippine consulate general in Toronto issued a media release about Alcedo's latest accomplishment.
The consulate congratulated Alcedo for winning the Best Short Documentary prize at the Cannes Indies Cinema Awards for his film They Call Me Dax.
The release noted that They Call Me Dax is a documentary on a 15-year-old student in the Philippines who is trying to survive as a ballet dancer.
The film is also an official nominee in another online festival, Phoenix Shorts in Toronto, the release stated.
Alcedo announced the win for his film in a social media post on July 10. The Cannes Indies Cinema Awards is an independent online film festival that drew inspiration from the prestigious Cannes Film Festival.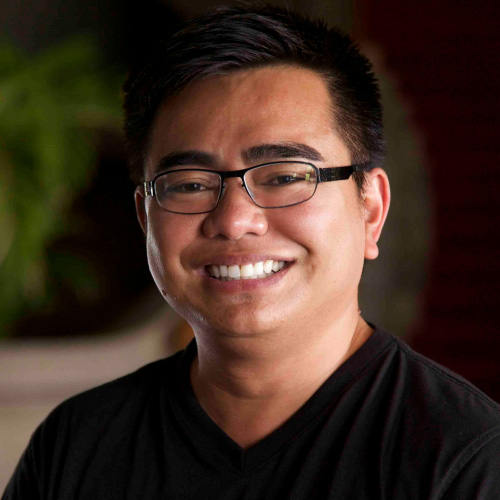 Patrick Alcedo is an associate professor at York University. Photo by York University.
In its media release, the consulate noted that to date, Alcedo has directed, written, and produced nine films.
They Call Me Dax and two of his new documentary films — A Will to Dream and Am I Being Selfish — were funded by Canada's Social Sciences and Humanities Research Council Grant and the Canada Council for the Arts.
A Will to Dream is an official entry in the Chicago Indie Film Awards, the consulate noted.
Moreover, Alcedo has written and directed other award-winning films. These include A Piece of Paradise, Dancing Manilenyos, and Ati-atihan Lives.
The consulate recalled that A Piece of Paradise received both the Centennial Best Canadian Film Award and the National Bank First Feature Film Award in the 2017 Toronto Reel Asian International Film Festival.
The media release noted that Alcedo's work was the "first film in the festival's 20-year history to have garnered such back-to-back win".
On July 9 this year, Alcedo was presented with the Quincentennial Award by Consul General Orontes Castro at the Philippine consulate.
The consulate noted that York University associate professor was recognized for his "invaluable and continued support to the Filipino community and the Philippine Consulate General in Toronto".
Alcedo was the artistic director in the consulate's Indak Dance and Musical Concert on June 23, 2018.
His film A Piece of Paradise had a special screening at the consulate on March 8, 2019 in celebration of National Women's Month and International Women's Day.
Alcedo's film Dancing Manilenyos was featured during the consulate's Buwan ng Wikang Pambansa activity in August 2020.
Online, the York Centre for Asian Research describes Alcedo as a "dance ethnographer and a specialist on Philippine traditional dances".
"His work focuses on performance of gender, folklorization of religion, and world dance in the diaspora," the centre states.
York University's School of the Arts, Media, Performance & Design has this profile of Alcedo:
"Patrick Alcedo was a Rockefeller Humanities Fellow at the Smithsonian Institution and a performer with the internationally touring Filipiniana Dance Group, and received his doctorate in Dance History and Theory from UC Riverside under the auspices of the Asian Cultural Council's Ford Foundation grant.
"Professor Alcedo's film publications have appeared in The New York Times and are distributed by Alexander Street Press. Gawad Urian (Manila Film Critics Circle) nominated his film, Ati-atihan Lives, for Best Documentary. His research on the folklorization of religion and performance of gender and indigeneity has been published, among others, in the Journal of Southeast Asian Studies (2007) and the anthology Dance Ethnography and Global Perspectives (Palgrave MacMillan, 2014).
"Other recent publications include "Emotional and Religious Landscapes: The Making of the Documentary Film A Piece of Paradise" in Theatres of Affect: New Essays on Canadian Theatre (Playwrights Canada Press, 2014) and "States of Presence and Absence: An Introduction to Nanay (Mother): A Testimonial Play" in Once More, With Feeling: Five Affecting Plays (Playwrights Canada Press, 2014).
"The Filipino Centre Toronto awarded Dr. Alcedo the Young Professional Award in 12012, and the Governor's Office of his home province of Aklan, Philippines, honoured him as Most Outstanding Aklanon in recognition of his achievements and community contributions.
"With support from Canada's Social Sciences and Humanities Research Council, Professor Alcedo recently completed a three-year documentary film project, A Piece of Heaven, about the everyday and extraordinary lives of four Filipina caregivers in Toronto. In 2014 he won the Early Researcher Award, given by the Government of Ontario's Ministry of Research and Innovation, for his body of work in the field of arts and humanities and research on Philippine dance. Also in 2014, the Fulbright Association honoured him with the prestigious Selma Jeanne Cohen Award for the field of Dance and Dance Studies."
---
Canadian Filipino Net is an independent, non-profit digital magazine produced by volunteer writers, editors and web masters. You can subscribe for free. To keep us going, we need your help. Donations of as little as $5 or $10 will go a long way so we can continuously write and publish stories about Canadian Filipinos. Just click on a donate button and proceed either through PayPal, Debit or Credit Card. You will receive a receipt at the end of the transaction. Thank you for your support.