Canadian Thanksgiving holiday dates back to when early European settlers celebrated and gave thanks after a bountiful harvest in their newly found home in Canada.
This North American holiday is not originally part of the Filipino culture. Yes, we do Christmas like no other culture, as we start preparing for it in September, but Thanksgiving in Canada, which falls in October, seems like a pre-cursor to the big Christmas and New Year's celebration. In a way, Canadian Filipinos have to learn and adapt to yet another foreign tradition to further enhance the already rich and diverse nature of our culture.
How do Canadian Filipinos celebrate Thanksgiving in Canada? Perhaps the best way to answer this question is to connect how we feel about Thanksgiving to the food that we serve and the people we feast with.
In order to reach out to Canadian Filipinos, we turned to the power of social media. For a holiday that is not an authentic Filipino tradition, Canadian Filipinos have discovered the significance of this holiday and shared with us their own profound meaning of this Canadian tradition.
Myra De Santos Valencia - Migrating to Canada means adapting to the Canadian way of life. Thanksgiving, though not celebrated in the Philippines, is one of those holidays that we find a reason to be with family and friends. We gather to appreciate the blessings that we have received. We cook for our guests. Roasting turkey is the staple for Canadians but we, as Filipinos, cannot help to include some Filipino dishes that we have grown to love and miss (Canadian with a Filipino twist).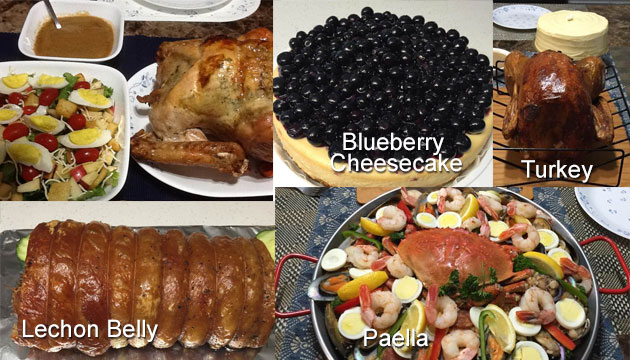 Gerry Reonisto - Filipinos are always fond of celebrations... a good 'excuse' to great food and great conversations with friends and relatives. But for Filipino immigrants, Thanksgiving is more than an annual event - it's a 'look back' at the struggles we initially had as immigrants in this 'first world' country and a toast to better things to come!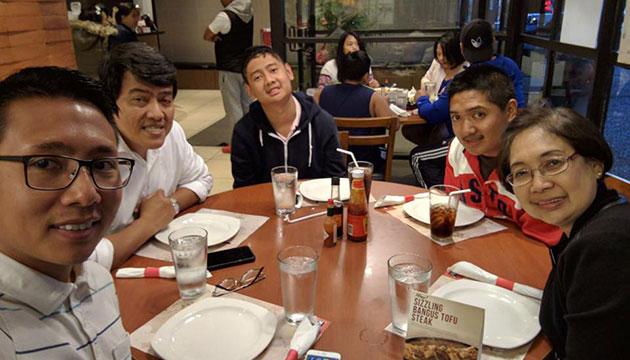 Ann De Belen Sadiwa - We set foot on this soil more than half a decade ago and since then we, together with many, have celebrated Thanksgiving day. Our pockets have been filled with cherished memories of hope, triumph and happiness. Our family is enormously grateful for the numerous blessings we have received. Every passing year is a reminder of how infinite His love is nurturing us, and sustaining us. This day is a promise of the past that the future is a better tomorrow.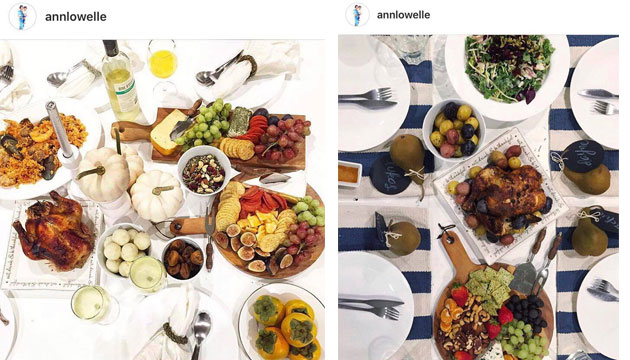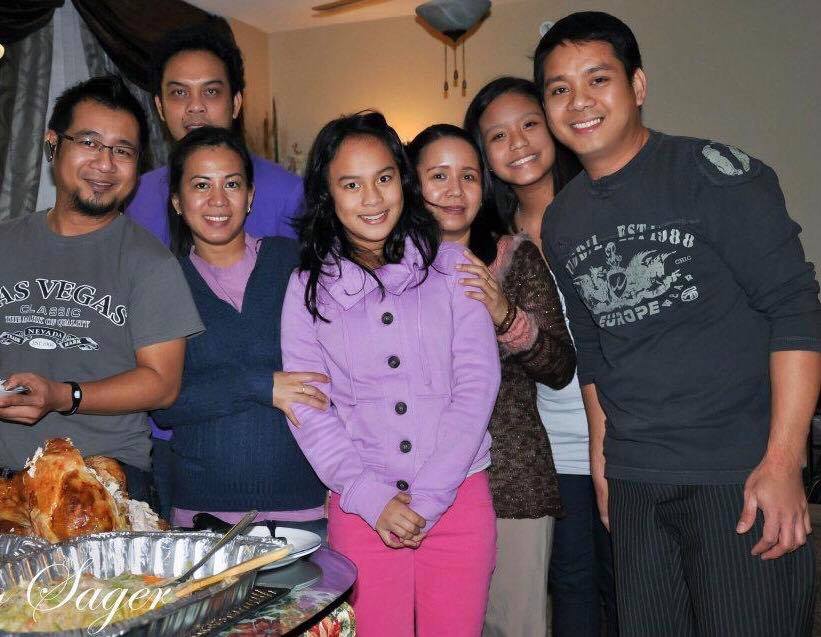 Liza Saguin – When I was younger, Thanksgiving did not mean as much to me as it was not a holiday that I was familiar with. In fact, in my younger days it represented how different it is to live in Canada and that I pined for the life I enjoyed with my family and friends in the Philippines. This changed when I had my own family. I began to realize that living in Canada has blessed my family in so many ways. Particularly in that we are able to access the best services for my children who are on the autism spectrum. God has planned for us to live in Canada so that we can provide a better future for our children. We make sure to celebrate every year whether we serve the traditional meal with turkey as the main dish or in some years we serve whatever it is we are in the mood to eat. Sometimes we cook all the food served and sometimes we just order from our favourite restaurants. Whatever the food may be, our family gathers together and we are thankful for our home in Canada.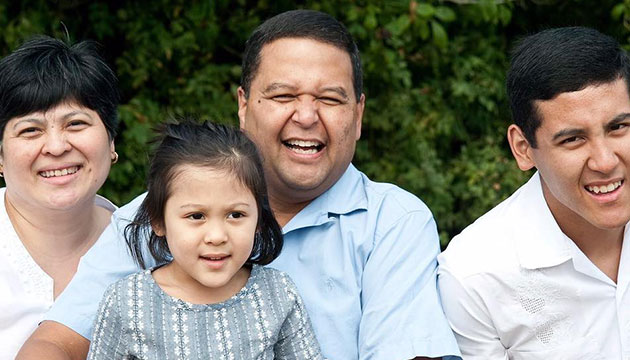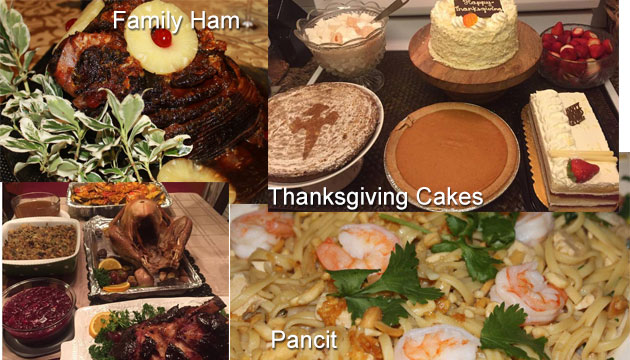 For some, like Alex DC from Richmond, B.C., a Thanksgiving feast is the traditional menu of turkey and side dishes with the addition of pancit (noodles) and rice!
Sammie Jo Rumbaua shared a YouTube video of her Thanksgiving feast with friends and strangers where they celebrated Thanksgiving in a traditional "kamayan" style feast at a Filipino restaurant in B.C. There was no sighting of a turkey as only Filipino food was served on banana leaves and the group of younger Canadian Filipinos ate with their hands as they shared their story of how they are still connected to their Filipino roots

A Thanksgiving feast for Canadian Filipinos is unique and beautiful as the food that is served and the people it is shared with. Every family has a profound story of their journey of how they ended up calling Canada their home. For them, Thanksgiving serves as a time for reflection on blessings of the past and present and hopes for more blessings in the future. The cornucopia of food we serve maybe a little different from the usual turkey, stuffing, mash potatoes and gravy but it is nonetheless a wonderful representation of a great meal with loved ones after a bountiful harvest.
---
---