March 1, 2023 - On January 30, 2023, the Vancouver School Board (VSB) unanimously voted to offer the Board/Authority Authorized (BAA) Filipino Language and Culture Course 11.
The first of its kind, this course will be available in the Vancouver School District, and for the first time in BC. It will be offered to students in Grade 10 to 12 at Tupper Secondary starting in the 2023-2024 school year.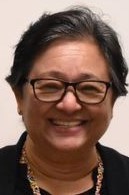 Joy Jose Multicultural Liaison worker VSB Joy Jose, the Filipino Multicultural Liaison Worker at the VSB, says the district has a very diverse student population with a growing number of Filipino immigrants, and this specific BAA course was offered in response to the local need of the school community.Thanks to the support and collaboration of the school's multicultural liaison worker, teachers, administrators and District staff, this new BAA course has become a reality.
The BAA course is intended to introduce students to the Filipino Language and Culture at the beginner level, while exploring Filipino history, traditions, culture and its people. As educators, VSB knows that learning a new language will not only help students develop new skills, but also build appreciation, understanding and acceptance of diverse cultures in the district. Students will earn elective credits towards graduation. Details on the course synopsis, goals and rationale are highlighted in the Student Learning and Well-Being agenda from January 11,2023 (reference item 1.1).https://www.vsb.bc.ca/_ci/p/61563
Jose further mentions that the inclusion of the Filipino Language and Culture course is consistent with the Vancouver School Board Educational Plan, (https://www.vsb.bc.ca/page/4996/education-plan-2026), in their commitment to create an equitable learning environment where every
child can experience a deep sense of belonging , where students see themselves and their communities in the curriculum, and where they are free to pursue pathways of learning in ways that are authentic to themselves.
As staff are still in the early stages of planning and development, more information will be available ahead of the new school year when the course begins in September. With this exciting news, the Board remains committed to creating opportunities for students that continue to represent the diversity of the Vancouver School Board District.
---