It's an animated short film about a young boy who splits his time between his recently divorced parents.
Set in the Toronto metro region during the 1980s, Weekends is also very much the story of its creator, Trevor Jimenez, a Canadian Filipino animator.
The New York Times describes the film as a "gently touching story of a domestic breakup" that is "seen through the eyes of the confused little boy at its center".
"As the child shuttles between two wildly different parents, the soft and poignantly detailed art marks time in passing seasons and the child's chaotic dreams," according to the paper.
Weekends won the 2019 Annie Awards for Best Animated Short. Held on February 2 this year in Los Angeles, the annual Annie Awards recognizes excellence in animation.
Jimenez's first professional film was also shortlisted in the 2019 Academy Awards for Best Animated Short. Also known as the Oscars, the awards honours artistic and technical excellence in the film industry. This year's event was held on February 24 in Los Angeles.
Weekends and other contenders for the Best Animated Short lost to Bao, a work by Domee Shi and Becky Neiman-Cobb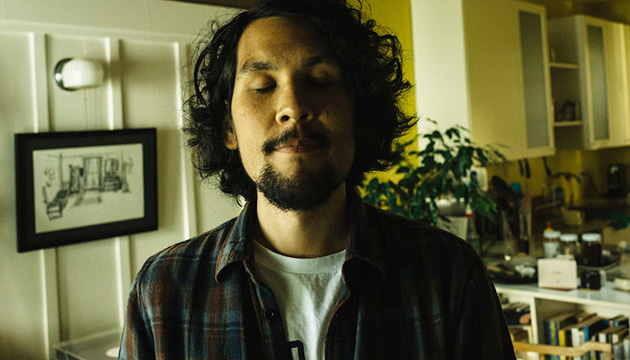 As a child, Jimenez spent weekends at the Toronto home of his father. His parents were divorced. Weekdays were with his mother in Hamilton.
Weekends was released in September 2017. It runs for 15 minutes and 17 seconds.
On the film's website, Jimenez is described as a Canadian born filmmaker living in Berkeley.
"Currently Trevor works in the story department at Pixar while pursuing his own creative projects and superstitiously rooting for the Toronto Raptors," according to his profile. Pixar is an American film animation studio.
In a story by the Globe and Mail, Jimenez said that making Weekends was "super therapeutic".
"My parents split when I was two, so I don't have any memory of them together," Jimenez said in the report.
A report by the Canadian Press noted that Weekends is dialogue-free. The story is told, "with music, ambient sound, dreamlike moments and roughly styled classical animation".
According to the report, Jimenez started making Weekends more than 10 years ago. That was "after graduating from Ontario's Sheridan College in 2007 and working with several big companies, including Disney Feature Animation, Illumination Entertainment and Blue Sky Studios".
The report also noted that Jimenez funded the film with a stipend from a Pixar co-op film program that supports independent filmmaking for employees.
The report added that Weekends has won prizes at various festivals.
"I think it's a personal story for her, too," Jimenez said about his mother. "She had been a part of the film before it was created and I've shared every version of it with her just to make sure she was comfortable with it."
---