A number of Canadian Filipinos emerged as winners in municipal elections held across the country in October this year.
All of them are incumbent officials. They have secured fresh mandates from voters.
Jocelyn Curteanu, Councillor, City of Whitehorse, Yukon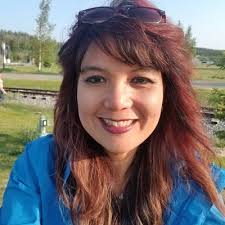 On Twitter, Jocelyn Curteanu thanked voters of Whitehorse for giving her a third term in city council. She promised to continue in helping build an inclusive, affordable, and sustainable community.
Curteanu is active in the community as a member of the Yukon Cultures Connect, Whitehorse Regional Women's Committee, Racially Visible Committee, Canadian Filipino Association of the Yukon, and the Yukon Area Council.
Curteanu has served on council since 2012. She is proud of having contributed to a better relationship between the city and First Nations.
Edwin Empinado, Councillor, District of Kitimat, British Columbia

In 2011, Edwin Empinado became the first Canadian Filipino to be elected as municipal councillor in B.C. He went on to win a second term in 2014, and a third one in the 2018 campaign.
Empinado is a nurse at the Kitimat General Hospital. In 2004, he and his Doris, also a nurse, arrived in Vancouver from Dublin. In December of the same year, they moved to Kitimat.
Rommel Silverio, Councillor, City of Yellowknife, Northwest Territories

After the counting was over, Rommel Silverio posted on Facebook: "It was a long night of wait. Finally the results are in. I sincerely thank you Yellowknife for giving me a second chance to serve you."
Silverio was first elected city councillor of Yelloknife in 2015. He arrived in the city during the 1990s, and worked several jobs, including as a cleaner at Stanton Territorial Hospital. While working, he took up nursing studies. He currently works as a nurse in the same hospital.
Luz del Rosario, Trustee, Dufferin-Peel Catholic District School Board, Ontario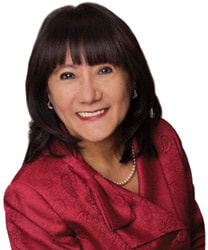 First elected in 2006, Luz del Rosario secured a fresh term as trustee of the Dufferin-Peel Catholic District School Board.
Del Rosario represents Wards 6 and 11 of the City of Mississauga.
Del Rosario has a commerce degree in the Philippines. After arriving in Canada, she studied human resources management at the University of Guelph.
Garry Tanuan, Trustee, Toronto Catholic District School Board, Ontario

Garry Tanuan won another term as a trustee of the Toronto Catholic District School Board (TCDSB), representing Ward 8.
Tanuan was first elected to the TCDSB in 2012.
Tanuan was born in Dumaguete City, Philippines. He has a degree in electrical engineering from Silliman University. He has worked for many years as a consultant and project manager in the financial, biotech, clinical research, energy and education industries.
---