Three Asian Canadian artists are presenting their signature watercolour styles in celebration of Asian Heritage Month in May 2016.
The works of Esmie Gayo McLaren, Angela Leung, and Etsu Inoue will be featured in an exhibit at the Jeunesse Gallery of Fine Arts, located at 2668 West 4th Avenue in Vancouver from May 2 to May 31, 2016.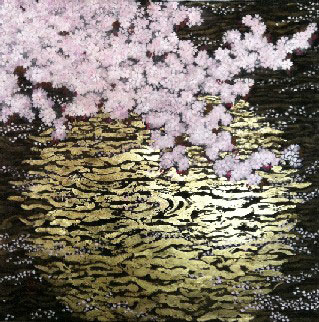 Gallery owner Krassi Stamenov is a strong supporter of the arts.
The three artists are first-generation immigrants who meld traditional art styles from their native countries with contemporary western influences.
Originally from the Philippines, McLaren shares her appreciation of the world through her paintings.
Her first brush with western-style watercolours was in the Philippines with her grandfather painting birds on paper. Her interest was renewed in Canada, and she continues to play and experiment with what she considers an adventurous medium.
Her works in the Asian Waters exhibition are watercolours on canvas, depicting dancers.
"I am very passionate about painting them because as they move in space, they reveal an essence of themselves," McLaren said.
McLaren is based in Vancouver. She is a member of the Federation of Canadian Artists, Portrait Society of America, and Society of Philippine American Artists.
Leung came from Hong Kong, and has been participating in Chinese painting, calligraphy and seal engraving for 18 years. Over the last few years, she has been exploring the possibility of integrating traditional Chinese painting techniques into painting western landscapes.
"The flexibility and control of brushes, the vividness of mineral colours, the beauty of rice paper, the zen of ink. All these elements are so attractive that I can't resist to explore more techniques, and to achieve higher aspirations," Leung said.
Inoue was born and raised in Fukuoka, Japan. She began studying traditional Japanese monochrome brushwork at age of eight. Her direction of creation is to empower people and heal people's hearts by using natural material and expressing natural beauty.
---