March 16, 2023 - The Philippine Department of Tourism (PDOT) in partnership with the Philippine Embassy in Ottawa and the Philippine Consulates General (PCG) in Calgary, Toronto, and Vancouver join forces to bring back Filipino Restaurant Month in Canada for the second year.
Throughout the entire month of April 2023, the participating restaurants will feature prix fixe menus that highlight the unique variety of Filipino food and ingredients, and the talent of Filipino chefs throughout Canada.
"Year 2 of the FRMC promises to be bigger and better as it will build on the success of its inaugural run in 2022. We encourage the 957,000-strong Filipino community across Canada to become our ambassadors of goodwill and join us in promoting and mainstreaming the Filipino cuisine in this country," said Philippine Consul General of Calgary, Zaldy Patron.
During the first-ever FRMC in 2022, 40 restaurants across 7 Canadian provinces and 18 cities participated in the month-long event, resulting in over 1,000 orders of prix fixe meals. This year nine restaurants in Vancouver have signed up to participate. They are: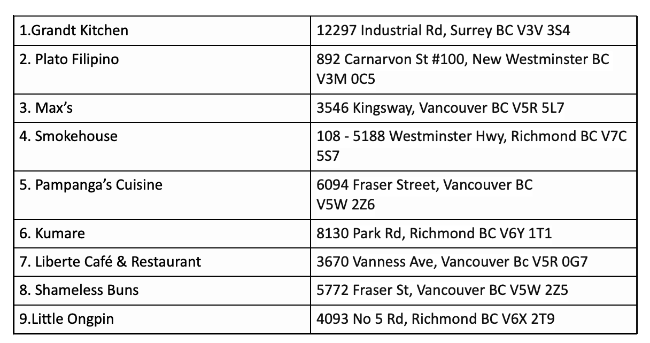 Participating restaurants in Calgary, Toronto and Ottawa will be announced on March 20. With the partnership and support of generous Philippine-based sponsors, customers of the FRMC will once again have an opportunity to win local and national prizes. The prizes may include trip accommodations, dining vouchers to participating restaurants, and more. More information and further instructions will be announced in the coming weeks.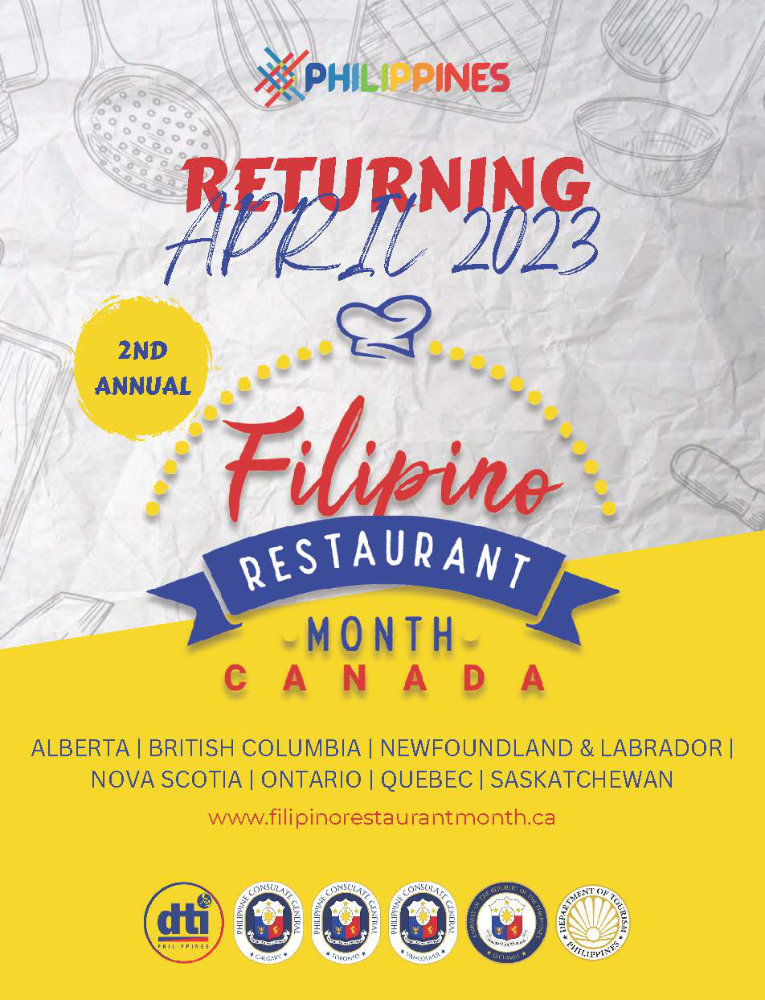 ---
---