It is described as a "journey of daring, sacrifice and dreams".
Through writer Helene Klodawsky, Jennifer Haydock of Montreal tells the story of her mother who came to Canada as a pen-pal bride from the Philippines.
Haydock reflects on that journey as well as her own and the rest of her family through the interactive essay From Janet with Love.
From Janet with Love is one in a series of essays produced by the National Film Board of Canada as part of its Legacies 150 project, which looks at the diverse experiences in the country in its century-and-a-half of confederation.
A pen-pal bride is more commonly known as a mail-order bride, or someone who publishes in a catalogue her intention to get married from someone in another country.
With the Internet, the mail-order bride industry, which collects a fee for the listing and other services, has moved online.
Women listed in mail-order bride services typically come from countries that are poor.
In the Philippines, mail-order bride services were outlawed in 1990 to protect vulnerable women from exploitation.
In 2016, a new law was passed to prohibit matching Filipino men as well for marriage abroad. The latest legislation also covers matchmaking websites that have replaced paper-based catalogues.
Mail-order brides comprise a small fraction of what the Commission on Overseas Filipinos (CFO) describes as "marriage migrants".
According to the Philippine agency, marriage migrants are people who leave the Philippines to join their foreign spouses or partners.
"They are fiancé/e, spouse or partner (of a foreign national or former Filipino citizen) visa holders," the CFO states in a report on international migration.
The CFO counts a total of 235,695 marriage migrants from 2005 to 2015.
The U.S. Japan, Australia, South Korea, and Canada are the top five destinations of marriage migrants, with the U.S. accounting for the lion's share of 46.76 percent. Canada's share is 4.91 percent.
Most of the marriage migrants met their spouses or partners through personal introductions, accounting for 30.78 percent. A segment representing 25.24 percent met through social media. A section comprising 17.75 started as pen-pals referred by relatives.
According to the CFO, less than one percent or 0.16 percent was introduced by a "marriage bureau" or a matchmaking agency, whose operation is illegal under Philippine law since 1990.
From Janet with Love can be read here:
http://legacies150.nfb.ca/janet/
Here are a few excerpts:
My existence can be traced back to a single image.
My father, Danny, keeps an old photo of my mother, Janet, in his wallet — a tiny fading studio shot, tattered from being touched a million times or more.
My mother was only 17 when the picture was taken.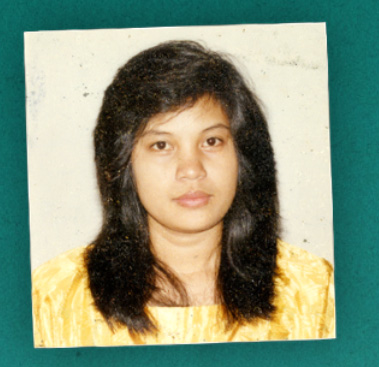 …
My mother was 21 when she left the Philippines, a little younger than I am now. She had never heard of Canada until she met my father.
…
I try to imagine what propelled her to leave her homeland and build a new life here — a masterpiece journey of daring, sacrifice and dreams. Her legacy includes the crushing poverty of her homeland and the many ways that poor Filipinos are compelled to fill the ranks of low-wage labour worldwide. But she doesn't dwell on the hardship, insisting instead on creating meaning from her circumstances, pushing herself to be the best person she can be.
…
Sunday is my mother's only day off. It consists of non-stop visits to and from Dad's large, close family, preparing big "repatriate boxes" filled with clothes and school supplies for the Philippines, cooking dinners with Lola, calling far-off friends and listening to those in need.
Once a month we have family meetings where everyone speaks their mind. When it's Mom's turn, she emphasizes self-improvement, suggesting we visit our frail grandparents to cultivate compassion. "It's the Filipino way," she stresses in a way that leaves little room for debate. But as my brother Stanley says, "While our values don't always match up, Mom accepts us for who we are."
…
Mom tells me, "Growing up here, you will never really understand the hardship I experienced and my struggle to improve."
My mother is a constant reminder that I am neither completely Canadian nor Filipina. With her blessing and example, I will make my own way.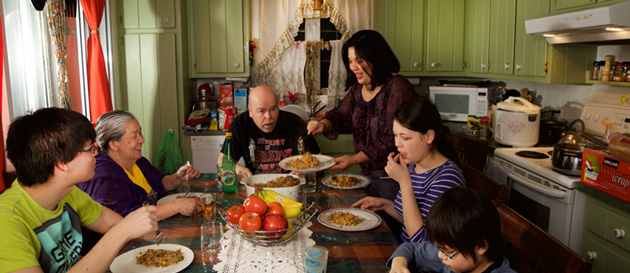 ---