National broadcaster CBC has listed 18 of its best picture books of 2019, and one of these was penned by Canadian Filipino author Catherine Hernandez.
Hernandez's I Promise made it to the CBC Books list in December last year, with her work marking her return to the world of children's books.
Published by Arsenal Pulp Press, I Promise is a loving depiction of what queer families look like.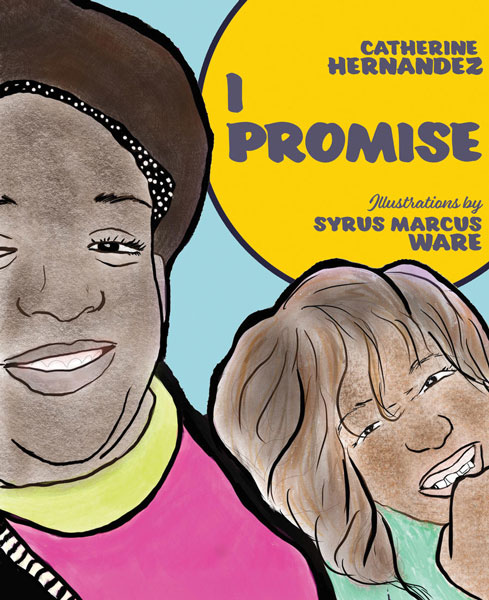 The book is geared for children three to eight years old.
"It's a sweet, simple, book aimed at teaching young children what queer families look like," Hernandez told CBC Arts in an October 30, 2019 report.
"Writing the book was important because explaining how queer families manifest is vastly different than in a cis/het community," Hernandez continued.
"I wanted to talk about those families in all their magic, mess and glory. The book tells children that they came about because their parents wanted to love them. It's the message I wanted to get across," the author said.
The book was illustrated by Syrus Marcus Ware.
"I Promise is a portrayal of all the joys and challenges of parenting and a celebration of the many different forms that loving families come in," CBC Books reported in its December 2019 listing.
Arsenal Pulp Press recalled that Hernandez's literary career took off with 2017 publication of her award-winning novel Scarborough. Hernandez was a featured author in the 2017 LiterASIAN Literary Festival.
According to the publisher, Hernandez had her first children's book, M Is for Mustache: A Pride ABC Book, in 2015.
Hernandez's parents immigrated to Canada from the Philippines. She is based in Scarborough, Ontario.
---