On April 24, 2022, Abroad, a comedy series in English and Tagalog, premiered on OMNI Television.
The show was created by Canadian Filipino comedian Isabel Kanaan, who also stars in the series.
Abroad is produced by Longhope Media Inc., in association with OMNI Television, a division of Rogers Sports & Media.
When the producers announced the start of work for the show in the fall of 2021, they noted in a media release that Abroad "challenges misconception about immigrants from all walks of life, be it first or second generation".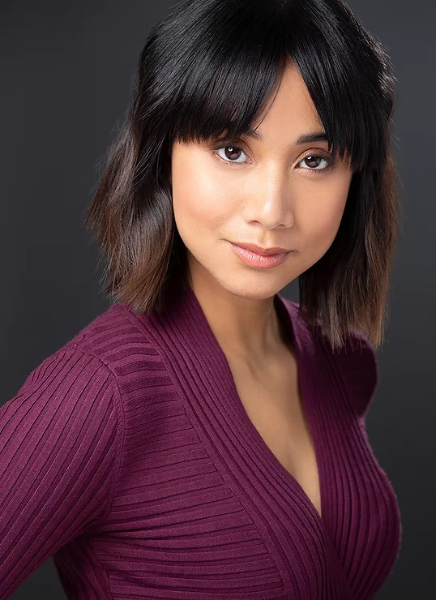 Isabel Kanaan took up acting at Seneca College.
The 12-part, 30-minute per episode series airs Sundays, and it is based on Kanaan's experience as an immigrant.
The Greater Toronto Area-based Kanaan has appeared in shows like Second Jen, Air Farce NYE, and This Hour Has 22 Minutes.
Abroad also stars Aldrin Bundoc, Joy Castro, Nicco Garcia, Justin Santiago, Carolyn Fe, Jon Blair, Natalie Metcalfe, Sharjil Rasool, Nile Seguin, Christian Smith, and Jillian Welsh.
Kanaan's cowriters are Kevin Wallis and Wayne Testori.
The Canadian Filipino talent came to Canada from the Philippines with her family in 2008.
She was 16 at the time.
Kanaan, who took up acting at Seneca College, related to Toronto Life magazine how TikTok, a short video app, helped her get her own show on OMNI Television.
Here are excerpts of what Kanaan shared with journalist Andrea Yu in a report published on June 7, 2022:
"In 2019, I started publishing videos on TikTok about immigrant culture and being a Filipino in Canada. One of my first videos was about telling my parents and siblings that I didn't want any rice at a family dinner. Rice is a Filipino staple; we eat rice with absolutely every meal. So everyone in the room was like 'Oh, what's wrong with you? Are you sick?' I made another video about the difference between break ups in the Philippines and break ups in North America. It now has over 800,000 views.
"Comments on TikTok and messages I'd get from fans across the world made me realize that I shouldn't hide my Filipino roots and I started to embrace it more. My family inspires a lot of my ideas for TikToks. Just watching them helps me generate ideas. The break-up video was based on how my mom would tampo, which means get upset, and then my dad would do something romantic and funny, and they'd make up.
"I hope we get to do another season, but I don't know if that's going to happen yet. My goal is to provide for my family, so I'm going to do whatever it takes. Right now, it's acting. But who knows? I could switch careers. And that would be totally fine with me. A lot of the drive I have to keep going is due to my family. My TikTok channel has 5.6 million likes. I've definitely seen more likes and followers since Abroad came out, but I'm not looking for millions more. As great as it is to have an online presence like mine, the time I get to spend with my family is what matters to me most."
To learn more about Kanaan: https://www.isabelkanaan.com/
---