The creative artistry of renowned designer Jaki Penalosa mesmerized fashion enthusiasts during ILUSTRADO: A Night with Jaki Penalosa, held at Royal Palace Banquet Hall on October 22.
Attended by more than 300 guests, the fashion show featured Penalosa's latest designs, which incorporates handwoven fabrics like abaca, silk, hablon, pina,cotton and other heritage Philippine fabrics to create elevated evening looks with a contemporary but timeless sensibility.
Bridal gowns also featured and were accentuated by jewelry from Arctic Fame Diamonds and make up was by Poise Make Up Professional. Guests were treated to gift certificates courtesy of Alyssa Essential Beauty.
Newly elected Burnaby councillor Maita Santiago also graced the show. "Congratulations to Atty. Melissa, Dr. Gloria, Evelyn and everyone at Gem Centerstage. ILUSTRADO brought Filipino fashion to life through Jaki Penalosa's creations – and it showcased the best of local Filipino-Canadian talent. From the production to the performers and emcees, to the 'community models', it made me proud to be a part of this community. Congratulations on being able to bring everyone together for such a creative and unique showcase of Filipino culture!"says Santiago.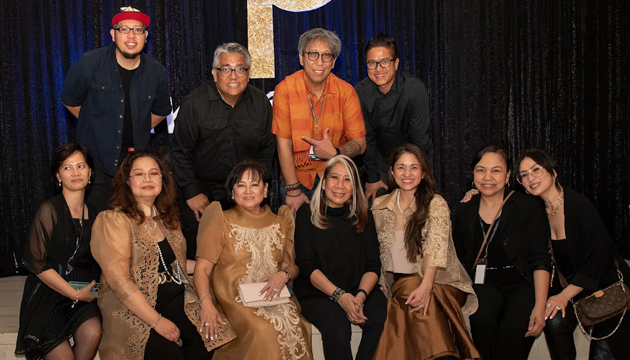 The show was produced by Gem Centerstage under the leadership of directors Dr. Gloria Samosa, realtor Evelyn Lopez, and Atty. Melissa Remulla-Briones. The show producers thanked all sponsors, guests, and the entire production crew for the success of the event.