July 1, 2020 - Since launching in 2016, Canadian Filipino Net (CFNet) has gone from strength to strength.
Year 4 marks another milestone for the online publication of Maple Bamboo Network Society (MBNS), a Vancouver-based nonprofit dedicated to celebrating Canadian Filipinos.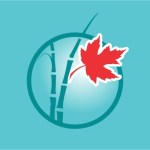 On June 27, MBNS held its annual general meeting and a staff meeting of Canadian Filipino Net.
Here are some highlights for Canadian Filipino Net's annual performance:
4,161,377 total hits for fiscal year July 2019-June 2020
3,061,023 total hits for calendar year 2020
49,976 unique visitors for calendar year 2020
68,092 unique visitors for fiscal year July 2019-June 2020
309 Facebook followers
112 Instagram followers
198 email subscribers
For fiscal year July 2019 to June 2020, the biweekly publication put out 153 original articles written exclusively for CFNet, including 24 newsletter/teasers for email subscribers.
In the fiscal year, Canadian Filipino Net also started running a series regarding the COVID-19 pandemic. The series is by Dr. Rey Pagtakhan, retired lung specialist and professor of pediatrics and child health, and a former Member of Parliament.
Canadian Filipino Net also welcomed Leonora (Nora) Angeles as a new column writer. Angeles, a UBC academic, shares her thoughts in column item RESPECT, which stands for Responsive Engagement, Service and Possibilities for Empowerment and Collective Transformation.
The team behind Canadian Filipino Net is composed of Prod Laquian, founding editor; Eleanor Laquian, editor; Emmy Buccat, social media coordinator; Rachel Ramos-Reid, managing editor; Arlene Wright, webmaster; Iona Santos-Freznosa, social media and newsletter coordinator; Paolo Freznosa, volunteer; and Laura Ocampo, volunteer accountant.
Prod and Eleanor Laquian and Emmy Buccat are members of the MBNS board. Eleanor Guerrero-Campell is board advisor.
---
Canadian Filipino Net is an independent, non-profit digital magazine produced by volunteer writers, editors and web masters. You can subscribe for free. To keep us going, we need your help. Donations of as little as $5 or $10 will go a long way so we can continuously write and publish stories about Canadian Filipinos. Just click on a donate button and proceed either through PayPal, Debit or Credit Card. You will receive a receipt at the end of the transaction. Thank you for your support.