May 1, 2023 - CFNet's Outstanding Canadian Filipinos for 2023 are not only successful in their respective fields of work but have also helped or influenced Filipinos and Canadians in general in a lasting way while contributing to the multicultural nature of Canadian society and promoting Canada's prosperity at home and stature in the world.
Alphabetically listed, they are : Nina Lee Aquino, Danielle Bisnar, Carlos Cabaneros, William Canero, Ovvian Castrillo-Hill, Gail Gatchalian, Bernette Ho, Perla Javate, Lourdes Juan, Ida Beltran Lucila, Paul Ong, Dr. Flordeliz Osler, Amie Peacock, Maita Santiago, Virginia Jean Guiang-Santoro, Roxanne Singlot, and Father Dino Villadiego.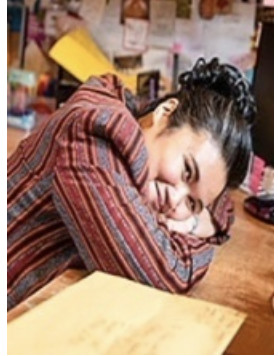 Nina Lee Aquino took the helm of Canada's National Arts Centre English Theatre as its artistic director on August 29, 2022. She is known in the Canadian theatre scene as director, dramaturg and mentor and as artistic director of Toronto's Factory Theatre for 10 years. Among her many works is Through the Bamboo which she directed in 2019 as part of the Toronto Fringe Festival.
Aquino was also the founding artistic director of fu-GEN Asian Canadian Theatre Company and former artistic director of Cahoots Theatre, both based in Toronto. She is currently president of the Professional Association of Canadian Theatres. Aside from managing theatres, Aquino, born and raised in the Philippines, is a champion of Asian Canadian theatre, having edited the first two-volume of Asian Canadian plays anthology Love and Relasianships and co-edited the first book on Asian Canadian theatre.
As a drama teacher, she has taught in a number of post-secondary institutions such as Humber College, University of Guelph, University of Toronto, Ryerson University, York University and the National Theatre School. She is also an honorary member of the Canadian Association for Theatre Research and adjunct professor at York University's Department of Theatre.

Aquino has received a number of awards such as the Ken McDougall Award, Toronto Theatre Critics Award, the Dora Mavor Moore Award for Outstanding Direction for School Girls and the Toronto Arts Foundation's Margo Bindhart award in 2019.

In accepting her appointment, Aquino offered her thoughts on Canadian theatre, "The idea of this country – that is the Canadian experience, citizenship, identity – is continually evolving, perpetually being defined and re-defined through the lenses of our artistic work. The NAC that I dream of is a creative catalyst for change and transformation." She continued, "It is the place where artists and audiences constantly interrogate and explore what Canada's place is in the world and what the rest of the world's place is in Canada."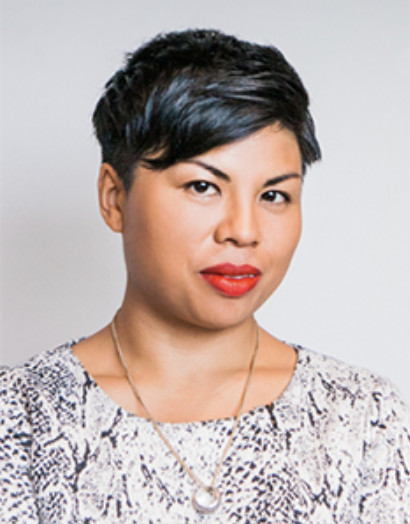 Danielle Bisnar is a partner with Cavalluzzo LLP, a labour and constitutional law firm in Toronto, practising in the areas of workers' and Indigenous rights, equality, health and Aboriginal law. Her Filipinx heritage has inspired her to devote her career to fighting for the rights of workers. Her commitment to law as a tool for achieving justice flows from her experience as an organizer with Filipinx communities. She has represented unions, associations, and First Nations in disputes, government relations, judicial reviews and appeals, human rights and constitutional law, health and pay equity, and professional regulation. She volunteers as a member of the Board of Directors of Parkdale Community Legal Services.
Only child of first wave Filipino immigrants Oscar and Edna Bisnar, Danielle was born and raised in Vancouver, has a Bachelors of Arts degree in Honours English from the University of British Columbia, a Masters degree in English Literature from Dalhousie University, and a Masters Degree in Social and Political Thought from York University. She holds a JD from Osgoode Hall Law School. She received several academic awards throughout her university studies including the Hallett Entrance Scholarship, which she maintained throughout law school. A couple of her cases that have attracted nationwide concern and interest include:


Ontario Government's Bill 124:
In 2022, Danielle was part of the legal team representing the Ontario Nurses' Association in a successful Charter challenge to the Ontario government's Bill 124, legislation that suppressed compensation for public sector workers including the health care workers on the front lines of the COVID pandemic. The Ontario Superior Court ruled the legislation was unconstitutional and violated the workers' right to freedom of association and meaningful collective bargaining. Ontario hospital nurses were awarded additional pay after Bill 124 was struck down. To learn more about Bill 124 go to: https://www.cavalluzzo.com/resources/news/news-item/bill-124-declared-unconstitutional

Grassy Narrows First Nation:

Since 2018, Danielle and her team have been involved with Grassy Narrows First Nation in northern Ontario fighting for health, justice, and self-determination. Grassy Narrows people have suffered from the intergenerational effects of mercury poisoning since the 1960s, when the Reed Paper Mill in Dryden, Ontario, began dumping tonnes of industrial effluents into the English-Wabigoon River system. Methylmercury contaminated the food chain, making walleye, a key staple of their traditional diet, into a source of poison. In 2020 and 2021, Danielle supported Grassy Narrows to negotiate a historic agreement with the Canadian government to fund and build a Mercury Care Home on the reserve by 2023. Backgrounder on CBC News: https://www.cbc.ca/news/canada/thunder-bay/grassy-narrows-mercury-care-facility-ottawa-funding-1.6117975

Some of Danielle's other recent cases:
• Female RCMP employees were able to buy back the right to lost pension credits because of their child care responsibilities.
• The Ontario Chief Medical Officer was forced to supply personal protective equipment (PPE) to all nurses in long term care homes to help protect them from COVID.
• The Ontario Medical Officer was made to limit the number of migrant farm workers to 3 per bunkhouse because of COVID.

To learn more about Danielle's ongoing work for social justice go to: https://www.cavalluzzo.com/lawyers/bio/danielle-bisnar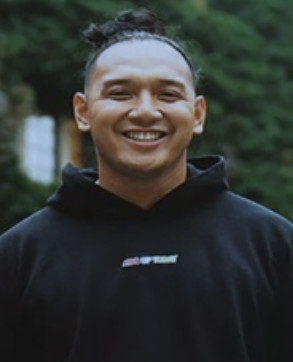 Carlos Cabanerosa, a Toronto -based children's book author, believes in the value of culture which serves as a guide to the future. In an interview with the Globe and Mail on how Canadian Filipinos are striving to preserve Tagalog, a dominant native language in the Philippines, he said:"Looking back at history has given me a deeper appreciation of who I am and where I'm going, and I'm encouraged to share more of what I've learned along the way."
Cabaneros is the author of a learn-Tagalog series consisting of three illustrated children's books. These are: My Everyday Tagalog Words with Nathan & John, Learn Numbers in Tagalog: 1-100, and Learn Tagalog Phrases with Ate & Kuya. He published the books through his company, Kids of Today Inc. with its slogan: "We enrich the lives of our children around the globe by spreading love and positivity through perceptions of culture."
Cabaneros was born in Saudi Arabia to Filipino parents. English was his first language. But through yearly vacations to the Philippines to visit extended family, he eventually learned to speak Tagalog. He was seven when his family moved to Canada.
In a separate report by Philippine news agency ABS-CBN, Cabaneros reported that Filipino kids around the world have few resources available for them to learn Tagalog. "My main goal is to fill in that gap so kids don't forget their roots and remember where they come from."
Cabaneros has a degree in Child and Youth Care. He works as an educational assistant at a local school in Toronto. To learn more: https://www.kidsoftoday.ca/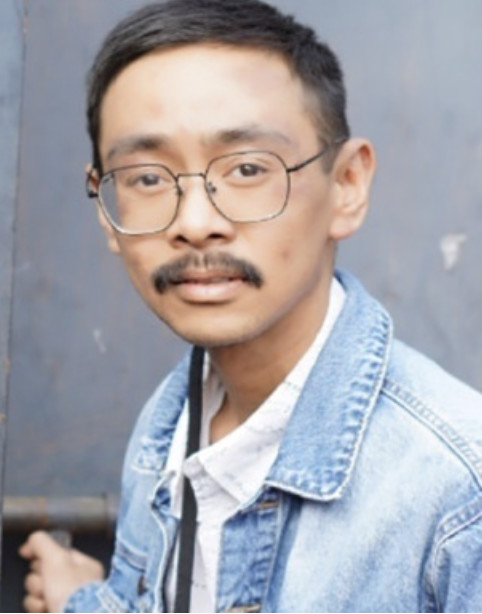 William Canero has been recognized by the province of B.C. for his work in fighting racism and advancing multiculturalism. He received an honourable mention in the Emerging Leader Award category. This category in the 2023 B.C. Multiculturalism and Anti-Racism Awards acknowledges youth and young adults for building intercultural trust, confronting racism, and tackling barriers for marginalized communities.
"Canero sits on the boards of the Kathara Pilipino Indigenous Arts Collective Society, the Southeast Asian Cultural Heritage Society, and the Mabuhay House Society, and also works as an organizer for the Joyce Street Action Network," the provincial government stated in an official release. "He has worked with Burnaby's planning department on ethnic business and farmer protections, arts and culture, and Indigenous co-management research."
When reached for comment by Canadian Filipino Net, the 26-year-old Vancouver resident reflected on what he has done since he started getting involved in the Filipino community and the wider diaspora in 2018. "I had largely thought of my work, not as anti-racist or multicultural, but instead as community work," Canero said. "It was work that brought people together and provided opportunities for people to connect with their history and heritage. By creating spaces where Filipinos could show up, learn from each other and their culture, be a part of the community, I was inadvertently doing anti-racism work the entire time by keeping Filipino language and culture alive in the next generation," Canero related.
"I would come to see the work I do as inherently working against a system that attempts to exoticize or assimilate newcomers into a system that oppresses others," he also said. "This theory and practice would become the foundation of my work and my guiding light in the creation of a Filipino cultural centre," Canero added.
Canero was referring to ongoing efforts to develop a Filipino cultural centre in Vancouver, a community initiative being led by the Mabuhay House Society, a nonprofit in which Canero serves as vice chairperson. In 2022, Canero completed his master's degree in community and regional planning at UBC, with a focus on social planning for arts and culture. In the same year, he started work as systems change coordinator with the Collingwood Neighbourhood House in Vancouver. By Carlito Pablo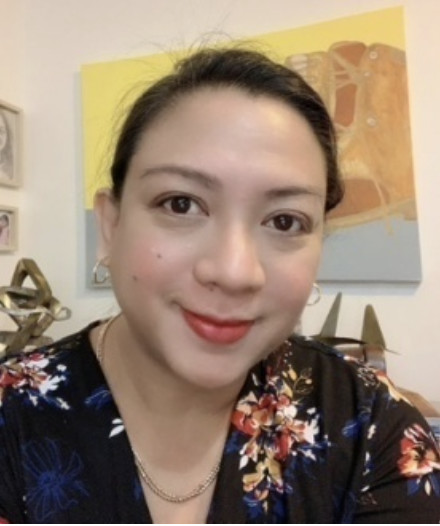 Ovvian Castrillo-Hill received a grant from the Telus Storyhive 2021 Voices program which enabled her to produce a documentary series, Ex-Situ: Thriving in Our New Bayan, about fellow kababayan in British Columbia's Peace Region. She says the project was inspired by the Filipino community in Fort St. John, "Getting to know the Filipino community in FSJ, I have come to know the many interesting stories of journeys that I feel need to be known." She is among 91 grant recipients who received $10,000 each to fund their projects.

Daughter of renowned sculptor Eduardo Castrillo who counts among his many works the People Power Monument on EDSA, Castrillo-Hill grew up in an environment surrounded by art. "I, like the rest of my siblings, were weaned on art," she said. "We grew up in our dad's studio, witnessing his work and appreciating his sense of aesthetics."
Castrillo-Hill herself is a prolific sculptor with artworks in Macau, Hong Kong, Taiwan, and Canada. She purposely avoided viewing documentaries on Filipino immigrants in Canada as she envisions the documentary to have a life of its own. "I am producing mine organically, with my own vision and intent. I am approaching this as a novice; and as with any art form I create, I am focusing on my own expression to convey what I envisage. As with my visual artwork, I do not refer nor rely on others' journeys."
Filming for the documentary has started but Castrillo-Hill hopes to bring in more stories that tell of the challenges and successes of members of the Filipino diaspora in B.C.'s Peace region. Her own immigrant story involves many journeys. She notes, "I was a constant traveler, representing the Philippines in various cultural exchange programs, working in Hong Kong and Macau, studying in the US. Leaving the Philippines was not intentional, and neither was living in Canada. I have never really 'left' the Philippines, actually. It is and will always be my home."
Though born and raised in Manila, educated in California and receiving a bachelor's degree in interior design from the University of the Philippines in Diliman, Castrillo-Hill admits that "there are many things about FSJ that I didn't have in the suburbs or Manila – fresh air, abundant nature and a laid-back way of life." She is grateful to the Filipinos in Fort St. John. "I am grateful for the Filipino Community here---especially the North Peace Filipino Canadian Association which took me in." For more information about Castrillo-Hill , see her website at www.ovvian.com.
Gail L. Gatchalian, Queen's Council and daughter of Dr. Celso Gatchalian who immigrated from the Philippines, is the first female Canadian Filipino to be appointed to a provincial supreme court. Her appointment as Justice with the Supreme Court of Nova Scotia was announced in April 2022.
Gatchalian graduated from the Dalhousie University with a bachelor of science degree with honours in 1993 and a bachelor of laws from the University of Toronto in 1996.
She articled with the firm Cavalluzzo Hayes Shilton McIntyre and Cornish in Toronto before returning to Nova Scotia in 1999 to join Pink Larkin in Halifax where she specialized in labour, employment, human rights and constitutional law for over 20 years.
In 2018, Gatchalian received her Queen's Counsel (QC) designation for her exceptional contribution to the legal profession.
Aside from practicing law, Gatchalian is also a former president and equity chair of the Canadian Bar Association's Nova Scotia (CBANS) branch, former chair of the CBA National Labour and Employment Law Section and former chair of the Nova Scotia Human Rights Board. She recently chaired the CBANS Sexual Harassment Work Group, leading the development and delivery of Empowering Bystanders training to address sexual harassment in workplaces.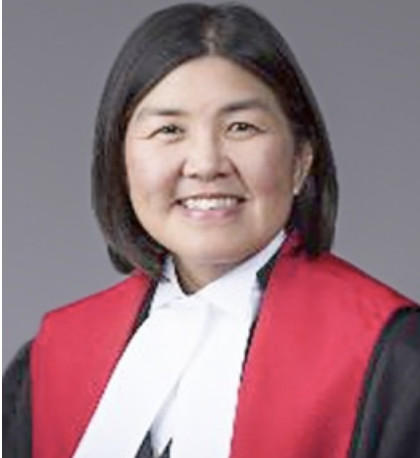 Justice L. Bernette Ho was named to the Court of Appeal, the highest court of Alberta in August 2022. She was first appointed in 2018 to the Court of Queen's Bench, the trial court of Alberta; the first Philippine-born judge in Alberta. She came to Canada when she was only six months old with her parents, both born of Chinese descent in the Philippines. . She was the youngest of five children.
She completed all of her early education in Cochrane, Alberta. She earned a B.A. (Honours) in Communication Studies from the University of Calgary (1992) and an LL.B from the University of Alberta (1995). She was called to the Bar of Alberta in 1996."
Her official biography notes that "Madam Justice Ho spent her entire law practice with one firm, Macleod Dixon (now Norton Rose Fulbright Canada LLP), where she focused on energy regulatory matters, including oil and gas and electricity, as well as employment, arbitration and administrative law and commercial litigation. During her 23 years with the firm, she was also heavily involved with several of its community projects, including the Partnership in Education program, a Calgary Board of Education led initiative which paired private entities with schools. She was also the firm's representative to the Law Society of Alberta's Justicia Project, which aimed at retaining women lawyers and promoting diversity."
When Ho took her oath as a judge with the Court of Queen's Bench on May 25, 2018, the Department of Foreign Affairs of the Philippines noted on Twitter that she was the first Philippine-born judge in Alberta. It quoted Ho saying in her remarks: "I am proud of my Filipino heritage."
Moreover, Ho "credits her parents for teaching her and her siblings the value of hard work and the importance of family and always being there for one another. We all owe my parents a world of thanks. They sacrificed, they worked hard and they showered us with love to make sure we all had the opportunity to do something meaningful in our lives."
"They really impressed upon us the need to work hard," Ho said, adding that her mother and father also preached the value of education, especially post-secondary studies. "I always knew I was going to university," she said. "It was just something that was expected in our family."
A questionnaire answered by Ho as part of her earlier application to become a judge in the Court of Queen's Bench provides more details about her life.
"I believe that I have a number of personal qualities that equip me for the role of judge, beginning with the qualities I learned from my parents at an early age," she related. Her parents opened one of the first Chinese restaurants in Calgary, and everyone in the family was expected to help in any way possible.
"As a consequence, my siblings and I gained a sense of responsibility at an early age, and together, we learned the value of hard work, as well as the importance of treating customers with courtesy, honesty and respect. As my parents' restaurant started to experience success, my parents continued to stress the importance of these values, adding that it was important that we remain humble and thankful," Ho stated.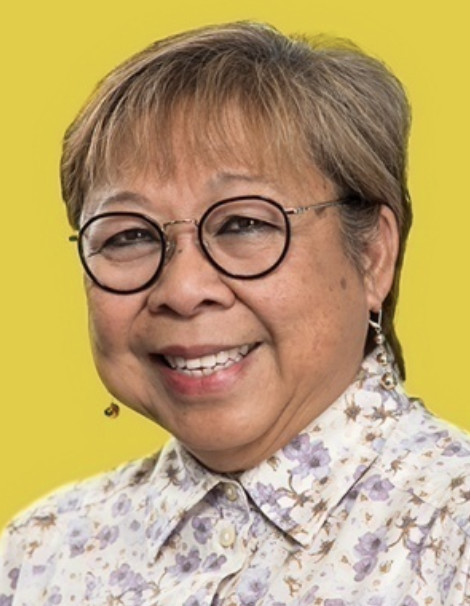 Perla Javate, founder and president of the Philippine Heritage Council of Manitoba, was among the 25 Top Canadian Immigrants awardees, as the Royal Bank of Canada (RBC) celebrated its 8th annual year of honouring Canadian immigrants in 2016. She was recognized for her service to preserve and promote Philippine culture. It also marked her 40th year in Canada.
In October 2022, Javate was elected Winnipeg School Trustee, Winnipeg School Division, Ward 6.
"In the 1980s, the Filipino population was about 20,000. It has steadily grown to 70,000 plus today and Filipino [Tagalog] is the second most used language in Manitoba," said Javate, who was a social worker before she came to Canada. "I came to Canada with impressive employment background in the Philippines and in the Netherlands," she said. "At least, that is what I thought I brought with me. Little did I know that Canadian experience is all that matters!"
Javate originally wanted to settle in Toronto but after a visit to Winnipeg, she found two jobs that attracted her: a part-time job as assistant head of residence of Balmoral Hall School, an exclusive girls' school and a full-time job as a staff member in Sara Riel, a residential mental health facility. Later she was hired as the Filipino Community Liaison Officer for the Winnipeg School Division where she served for 35 years. "It has always been my hope that our students achieve their full potential and be successful in their chosen field, the very reason why their parents chose to immigrate," said Javate. She was the founding president of Pinays Manitoba Inc., a women's group.
Want to know something about the Filipino community in Winnipeg? Just ask Perla Javate. As president of the Philippine Heritage Council of Manitoba, she works to preserve and promote Philippine culture. In fact, thanks in large part to her efforts, the Province of Manitoba declared the week of June 12 as Philippine Heritage Week. June has now been declared as Filipino Heritage Month in all of Canada. She is also involved as Co-Chair with the Ethnocultural Council of MB - Stronger Together Inc, a non-profit organization that strives to empower, inspire, mobilize and support ethnocultural communities in Manitoba. "Being a Canadian means accepting our multicultural heritage, accepting and respecting each other, and allowing ourselves to contribute and to be enriched by the different cultures in our new adopted country," she says. "I am proud to be a Filipino-Canadian." By Emmie Joaquin
Editor's note: The Calgary Herald 's annual list of individuals who are making a difference in the city included two Filipino women among the paper's 20 Compelling Calgarians of 2023. They are Lourdes Juan and Roxanne Singlot. Each year, it honours 20 Calgarians making their mark in the community and beyond who are worth keeping an eye on in the years ahead. "Their achievements are significant but are at times outside the public spotlight," the paper stated.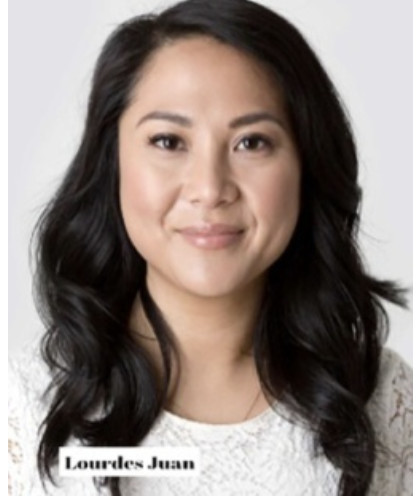 Lourdes Juan is one of those promising Calgarians. Her accomplishments — entrepreneur, urban planner, tech startup founder, food security activist — are closely tied to the strengths of her tight-knit Filipino-Canadian family. Juan's education (University of Calgary master's of environmental design) prompted her to found her own planning firm, Hive Development. She also launched Soma Spa; is founder of Leftovers Foundation — one of Canada's largest, tech-enabled food rescue charities — and of social enterprise Fresh Routes Inc., a mobile grocery store providing healthy and affordable food."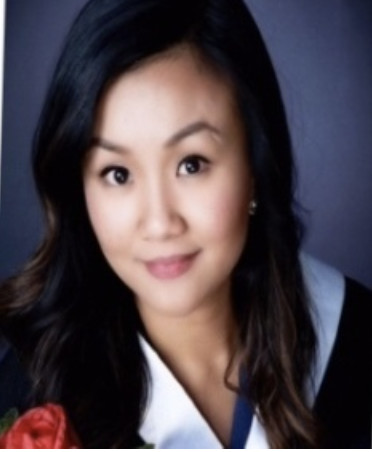 Roxanne Singlot arrived in Calgary at age of 19 from the Philippines, and her experiences have helped shape her as well as help guide others like her.
The challenges of moving to a new country are numerous and, as someone who did just that at the age of 19, Roxanne Singlot knows them well. She has become an important voice for young people and basically any immigrant coming to the city. She is a volunteer board director with the Youth Empowerment Program, under the Philippine Festival Council of Alberta.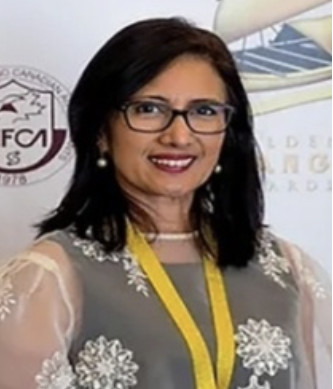 Ida Beltran-Lucila was the lone Filipino recipient of the Edmonton Trust Funds award in 2018, unofficially known as the "stay in Edmonton award." According to the Edmonton Arts Council, the $15,000 prize was awarded to "artists at all stages of their professional careers, in all fields and any artistic tradition, who demonstrate excellence in their field and commitment to working in and contributing to the Edmonton region's arts community."
Ida Beltran-Lucila began her career as a principal dancer with Ballet Philippines, pioneering a dance therapy program in Manila prior to moving to Canada with her family. She actively celebrates Filipino culture in Edmonton's arts community by teaching dance, choreographing, co-founding the Philippine Arts Council, organizing the annual Philippine Fiesta and launching The Learning Table, a workshop and roundtable discussion series connecting performing arts students and young artists with established visiting performers from the Philippines.
Beltran-Lucila plans on holding more workshops and classes on Philippine folk dance, "not just learning the dances but a structured way of learning it, complete with a syllabus." She also aims to "conceptualize and produce collaborative performances across arts disciplines among Filipino artists and across the Edmonton artistic community."
On receiving the trust fund, Beltran-Lucila was elated. "I was thrilled to learn that I was a recipient. Aside from the grant, it is an honour to be recognized from among a huge pool of artists to choose from." She adds, "The Edmonton Arts Council and the Edmonton Community Foundation are very aware of an artist's life and they have been supportive, not just with the awards process but for whatever plans you may have in the future. They are keen on following your projects and making sure that you remain active in your art."
She currently heads both the Philippine Arts Council in Alberta and the Edmonton Philippine International Center (EPIC). "Being a Canadian means accepting our multicultural heritage, accepting and respecting each other, and allowing ourselves to be enriched by different cultures," she says. "I am proud to be a Filipino-Canadian." By Rachel Ramos- Reid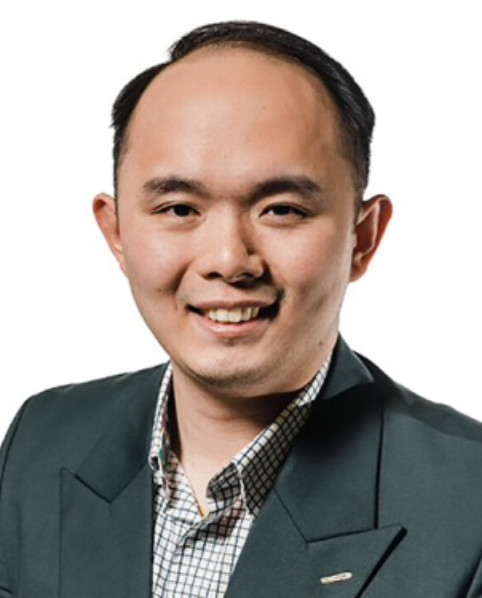 Paul Ong Music, philanthropy and education best describe the collective motivation behind Paul Ong's 'Annual Concert for a Cause.' A source of community pride, it has been ongoing since 2015 (interrupted by COVID-19 pandemic) and has cumulatively raised almost $150,000. Charities that have benefited include the Children's Heritage Fund, Military Family Resource Centre, Siloam Mission, Sistema Winnipeg, Hands of Hope, and CancerCare Manitoba Foundation. His 2023 Concert with the Winnipeg Symphony Orchestra included 80 students from the Garden Grove School and raised $46,564 (/www.winnipegsd.ca/_ci/p/25846) for Sistema Winnipeg, a program that offers free music education to schoolchildren in lower-income areas.
With his siblings and parents, Paul arrived in Winnipeg in his early twenties in 2010. Five years later he initiated his "Concert". A Filipino achiever with a heart, he firmly believes in the power of music to spark social change. That performing arts extend beyond simply entertainment to a platform that makes a community better. This year's Concert is yet another example of the positive impact of music on the lives of youth and would most certainly empower them to keep pursuing their talents.
Recognized nationally and internationally as a singer, Paul was part of Canada's Got Talent and was selected in 2012 as the Hometown Hero for Manitoba and featured in a Tim Hortons TV advertisement. He ably represented Canada at the World Championship of Performing Arts in Los Angeles in 2015 and the Watercube Cup in Beijing in 2017. In November 2022, CBC Manitoba awarded Paul as 1 of the 10 CBC Future 40 winners – recognizing individuals under 40 who are making an impact in the community – for his contributions in music, philanthropy and education. To solidify their commitment to charitable giving and make that sustainable for perpetuity, Paul and his family established this year the Yap-Ong Family Fund through the Winnipeg Foundation (wpgfdn.org/yap-ongfamily).
Paul is a vice principal at Garden Grove School with the Winnipeg School Division. He started in the First Nations education system. He holds a Bachelor's degree in Education Psychology (magna cum laude) from De La Salle University in Manila and a Master's in education for Sustainable Well-Being from the University of Manitoba. By Dr. Rey D.Pagtakhan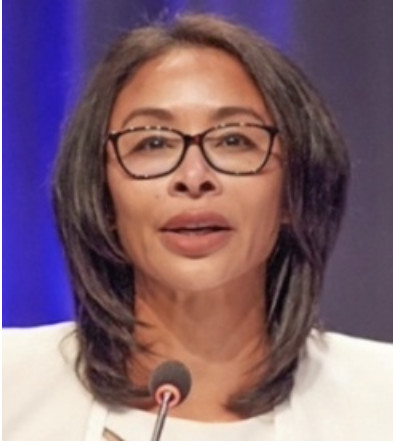 Dr. Flordeliz "Gigi" Osler is the first Filipino woman appointed senator. An internationally renowned surgeon, she was named to the Red Chamber to fill the seat for Manitoba.
At present, there is only one Canadian Filipino in the other chamber of the Canadian parliament, which is the House of Commons, in the person of Rechie Valdez. Valdez is the Member of Parliament for the Ontario riding of Mississauga—Streetsville. She was elected in 2021, and became the first Canadian Filipino woman to become MP. The honour of being the first Canadian Filipino MP belongs to Dr. Rey Pagtakhan, a medical doctor like Osler.
"I am there as a proud lifelong Manitoban. I am there to represent Manitoba but certainly, as a person of colour and as a woman, I can add that perspective to the work that goes on," Osler told CBC Manitoba Information Radio guest host Faith Fundal, a Canadian Filipino, on September 27, 2022.
"I think we've seen how any cracks in the system became wide gaps with a pandemic. Many of us realized how important health is and all of the determinants — social, financial, genetics, diet, housing, water — how all of those go into health," the newly minted Canadian Filipino senator said.
"And you can give voice to some of the historically underrepresented groups," Osler said.
An official background released by the Prime Minister's Office relates that Osler currently operates out of two clinics, including one in the Otolaryngology-Head and Neck Section of the St. Boniface Hospital where she served as Section Head from 2010 to 2019.
"She was the first woman surgeon and the first racialized woman elected President of the Canadian Medical Association. Dr. Osler is known for her active involvement within and dedication to the medical community in Canada and abroad. She is also the recipient of numerous honours and awards," the release said.
Osler holds a medical degree from the University of Manitoba, where she also completed her residency training, and a Graduate Certificate in Global Surgical Care from the University of British Columbia. In addition, she completed a Rhinology fellowship at St. Paul's Hospital in Vancouver. She is the daughter of a physician from India and a nurse from the Philippines. By Carlito Pablo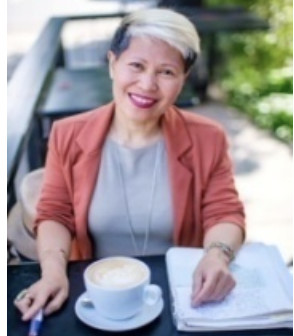 Amie Peacock goes above and beyond, as one of Western Union's Top 25 Canadian immigrants who have made a positive impact on their community since arriving in Canada. A sense of belonging is something most immigrants want in their new country, but it can be difficult to find. Philippines-born Amie Peacock knows this well.
She is the founder of Beyond the Conversation, a grassroots organization established in 2016 inspired by her own experiences and others around her who are battling loneliness. Her vision with Beyond the Conversation is to end social isolation and weave her community together through friendships.
"In the beginning of my Canadian journey, I felt insignificant and very tiny when I looked at what was in front of me. I made a ton of mistakes and lost time that I couldn't get back," she says.
But what she did have was a natural ability to bring people together. "I bridge relationships and friendships for those feeling disconnected and help them feel they belong."
She explains that her Southeast Asian upbringing has helped her share a unique perspective on what it means to foster a sense of belonging among people, particularly marginalized groups, such as youth, new immigrants, and senior populations, who struggle with loneliness and mental health issues.
And, since the COVID-19 pandemic, Peacock and Beyond's intergenerational team of more than 50 individuals have been able to reach a global audience thanks to technology.
In 2021, Peacock also launched a "social prescription" project that works to ease the burdens of health-care burnout, by bringing a more holistic approach that includes medicine for the soul: valuable friendships and community connections. Recognized by Giving Tuesday: Peacock represented Beyond as one of 50 grassroots organizations around the world that brought extraordinary, positive changes to their community.
Now finishing up studies on social innovation at Harvard Business School, Peacock is more inspired to make a difference than ever. "My greatest joy is seeing people blossom and thriving out of their despair," she says. "I'm always open to create new pathways to grow and be a contributor to the richness of my adopted community."
Her tip: "Embrace being open to new possibilities and remain curious. Be teachable and a lifelong learner. Practise genuine authenticity and be uncompromising of your values. Being different is awesome!"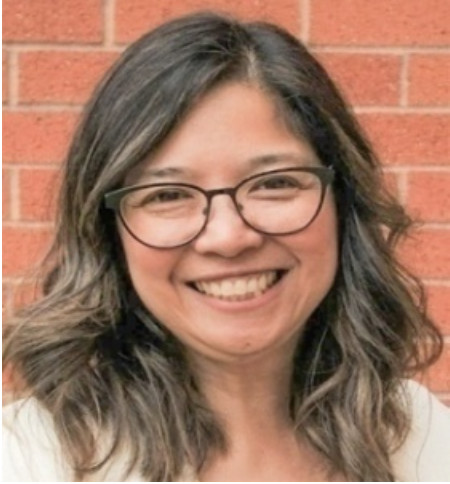 Maita Santiago, a Canadian Filipino community leader, made history after winning on October 15, 2022 a council seat in Burnaby, BC's third biggest city. She is the first councilor of Filipino heritage in Burnaby and the lower mainland, and the second in the province. She got the sixth highest number of votes among 27 candidates for the eight-member city council of Burnaby. She will serve a four-year term from November 2022 to November 2026. Burnaby, 14 kilometers northeast of Vancouver, is also the seat of Metro Vancouver's regional district government.
Santiago's Burnaby Citizens Association (BCA) party continued its traditional dominance in the elections with six candidates for the city council winning. She got 11,347 from 32,249 votes cast.
A longtime migrant rights advocate, Santiago served as secretary general of Migrante International from 2002 to 2008. She first came to Canada in 1977 as an immigration consultant and has been serving as constituency assistant to Member of the Legislative Assembly (MLA) Mable Elmore, since the first MLA of Filipino heritage in BC was elected in 2009.
Santiago's years of working with nongovernmental organizations and everyday folks showed her the need for representation in governmental bodies, especially municipal councils.
"For a long time, others have represented us. The councils are closest to the needs of the people. I have seen the big difference to Filipino Canadians and other racialized communities if there is representation," she said in an earlier media interview.
The mother of two from Bulacan province in the Philippines hopes to bring her advocacies to the city council of Burnaby, BC's third most populous municipality. As a "progressive representative," Santiago said her main focus is affordable and secure housing options, inclusiveness, and the climate crisis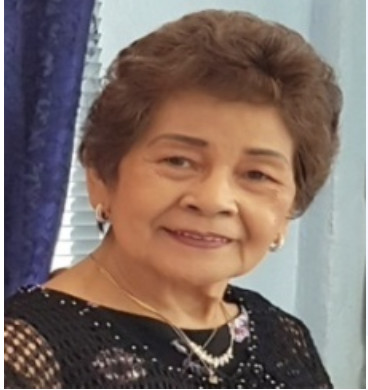 Virginia (Jean) Guiang-Santoro is a 2022 Pinays Trailblazer because she is the first and only Filipino woman to be given the well-deserved honour of the Order of Manitoba (2004). She is also a recipient of the RBC Top 25 Canadian Immigrant Award 2020. She is a well-known outstanding Filipino community leader in Winnipeg and her impressive contributions and selfless volunteerism have made positive impacts on the lives of Filipinos in Manitoba.
Jean was a founding member of the Cosmopolitan Group of Winnipeg, president of Philippine Association of Manitoba (1989-91), executive director of the Philippine Canadian Centre of Manitoba, founding member of the Coalition of Filipino Canadians on Violence Prevention, board director of the Canadian Race Relations Foundation, to name a few of her influential roles.
However, being the founder of the Filipino Domestic Workers Association of Manitoba, is the one contribution that Jean holds close to her heart. FIDWAM works to protect the rights of live-in caregivers in the province. When she went to Ottawa in 1988, she was literally in tears when she heard the shocking revelations of abuse and sexual harassment of domestic workers from different provinces. Upon her return to Winnipeg, she strengthened her resolve to be an advocate for Filipino domestic workers. She focused on FIDWAM to help educate and prevent abuse. She successfully organized and ran a campaign for clemency on behalf of a Filipino domestic worker sentenced to die in the United Arab Emirates.
This big-hearted Trailblazer is a woman of faith. Jean was born and raised in Nueva Vizcaya, Philippines. In going to Winnipeg in 1969, Jean took a big leap of faith. Not knowing anyone in Winnipeg, she wrote to a Filipino nurse referred to her by a Belgian priest, but there was no response. She anxiously arrived in Winnipeg and as she descended the airport escalator, she spotted three ladies in white. When she got to ground-level, one of them asked if she was Virginia Guiang and told her she received her letter. Jean burst into tears and exclaimed "Angels arrived to meet me!." They accommodated her at their place.
Jean did not waste any time to look for a job. In the process Jean met Cleto Buduhan who introduced her to the Executive Director of the Library at the University of Manitoba. Upon introduction, she got an impromptu interview and was hired on the spot. She became the Supervisor for the Dept. of Acquisition & checking sections where she stayed for 20 years. Later she supervised all 7 units of libraries from Law to Education where she started with a staff of 6 which increased to 36 by the time she retired in 1999. Looking back, Jean realizes it was all meant to be because it was easy and everything just fell into place.
Jean met Corrado Santoro in the early 1980s when he was hired as an Assistant Archivist at the U of M. They became friends but in 1988 Corrado had to move back to Ontario when his father got sick. However, the separation did not end the friendship. After 35 years of friendship (27 years long distance), Corrado asked Jean to marry him. In between sobs she said YES!!They got married on July 18, 2015. Jean moved to Ontario where she now lives with Corrado.
Virginia Guiang shares a life lesson learned in her journey. "Everything that happened in my life did not come to fruition without the blessings of the Lord. Hardships will come your way. But no matter how difficult life is, continue with your unwavering faith in God. Deep devotion to the Lord through prayers will not be unanswered especially when you are down and deep in challenges…. Let God be God." By Winnie Navarro for Pinays Manitoba.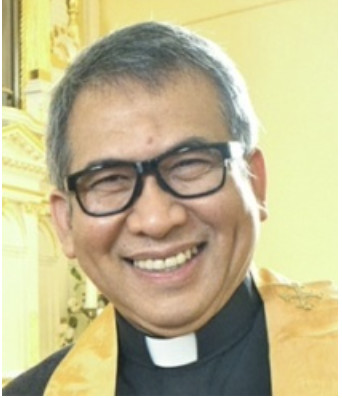 Father Dino Villadiego is the first rector of Filipino ancestry of Saint Andrew's Cathedral. Originally from Quezon Province in the Philippines, he began at St. Andrew's in 2016 as associate priest, on loan from his home diocese in Lipa City, Batangas. In 2021, he was appointed the cathedral's rector. It also marked his 29th year as a priest.
Saint Andrew's is one of the largest Catholic churches in Western Canada and is considered the "mother church" of the Diocese of Victoria. About 400 to 500 people attend each mass at Saint Andrew's, held at various times on Sundays and Saturday evenings.
Father Dino is famous among mass congregants for the hearty "Amen" that he starts his homilies with (and that congregants happily shout back), and beloved for homilies that are engaging and down to earth, communicating God's word through humor and anecdotes from real life. He is also famous for his smile. He is a man of many talents. He plays the piano and sings beautifully.
Fr. Dino had wondered whether the fact that he is from a minority ethnic group would be an issue for parishioners and whether his ethnicity would be a barrier in his work. It was not too long ago, after all, when he had been asked if he even spoke English.
While he has successfully built bridges within the larger community at Saint Andrew's, Fr. Dino has been a particular gift to many Canadians of Filipino origin who attend church. He has shepherded various Filipino groups who have turned to him for counsel, including members of Couples for Christ and El Shaddai. He organized a Filipino catechism group that meets regularly online. In 2021, he helped make possible the first-ever Simbang Gabi at St. Andrew's, a Filipino tradition of novena of masses held from December 15 to 23, in anticipation of Christmas.
Perhaps Fr. Dino draws his communication skills from years spent studying mass communications prior to entering the priesthood. Or perhaps it is from the stage presence he acquired as a member of the Bayanihan Dance Troupe, also prior to the priesthood. Years spent at a small parish in Newfoundland and the communities of Alert Bay, Port Slice, Port McNeill, Campbell River and Port Hardy (where he led the Flores De Mayo celebrations at the St. Bonaventure Parish) would also have honed his people skills.
Or perhaps the sum is greater than all its parts and Fr. Dino's experiences combine to make him who he is, with a special flourish added by the Holy Spirit. By Meyen Quigley
---