An avid observer of how Filipinos behave in Canada once remarked that there were probably as many Filipino associations in Canada as there were islands in the Philippines.
The lists of such associations maintained by the Philippine Embassy and Consulates and those compiled by Dahong Pilipino (www.dahongpilipino.ca) show that there may be some truth to that comment.
Asked why there are so many Filipino associations in Canada, Greg V. Barcelon, a psychologist who immigrated to Canada in 1993 explained: "There are probably three factors that create this situation. First, Filipino behavior is colored by our cultural past – the communal nature of Filipinos strengthens the "us" against "them" attitude which explains our strong need to be part of a group. Second, our familiarity with inequality drives many of us to aspire for top positions so we can say 'I'm somebody.' Lastly, our short-term orientation, shaped in part by our lack of control over our personal and national destiny in the past, accounts for self interest rather than a commitment to the greater good.
"In a way, living in another country gives Filipinos a chance to be free from their social status back home and a shot at realizing their dreams (or fantasies) to be somebody important. With the availability of many aspiring leaders in the community, conflict among members becomes endemic, resulting in break up and splintering into subgroups."
Filipino associations in Canada are formed along provincial or regional origins, university affiliations or common interests. They are organized according to the following categories:
1. Place of origin in the Philippines – Anac ti Batac, Mekeni Club, Bicolanos Pagtitipon
2. Canadian city or province of residence – Filipino Winnipegers, Filipinos of PEI
3. Patriotic and Nationalist goals – Knights of Rizal, Phil. Independence Day Committee
4. Professions – Fil-Can Medical Association, Filipino Lawyers of Ontario
5. Sports –Filipino Bowling League, Filipino Lawn Tennis Association
6. Arts and culture – Folklorico Filipino, Dimasalang Group
7. Seniors – Diamond Society, New Era Society, Filipino Seniors of Mississauga
8. School alumni – UPAA of Metro Toronto, Mapua Alumni of Canada
9. Cause-oriented – INTERCEDE of Toronto, CDWCR of Vancouver
10. Women – PINAY of Montreal, Women's Barangay of Alberta
12. University-based – Filipino Students at UBC, Filipinos at York University
13. Mutual Aid – Fil-Can Neighbourhood Association, Ang Magkakapitbahay
14. Trade –Phil-Can Trade Council, Filipino Chamber of Commerce Edmonton
15. Youth – Tanglaw ng Kabataan, Fil-Can Boy Scouts
16. Politics – Filipino Canadian Liberal Party, Filipino Political Association of Calgary
17. Social & civic support – Lions Club, Rotarians of Toronto
A former Philippine Consul General, Minerva Falcon, who used to attend four or five affairs of "hometown" Filipino associations per week, said she "welcomes the formation of these associations because it highlights the "Philippine-ness" of Filipino-Canadians."
Current Consul-General Neil Ferrer says: "The proliferation of Filipino associations in British Columbia makes for an active and vibrant Filipino community in Canada. These associations, which mirror our rich culture and diversity, reflect Filipinos' enthusiasm to do good for the community and represent various causes in society. We at the Philippine Consulate General in Vancouver are pleased to work with all Filipino associations in promoting our culture and heritage as well as fostering friendship and cooperation between Canada and the Philippines."
Filipinos, newly arrived in Canada, can count on Filipino associations to help them. Most have volunteers to help newcomers and respond quickly to requests for assistance especially from people arriving from their own hometowns in the Philippines. Newcomers who received support and friendship in community associations are often inspired to return the favor to other newcomers and thus ensure that the bayanihan spirit that Filipinos are known for lives on even in Canada.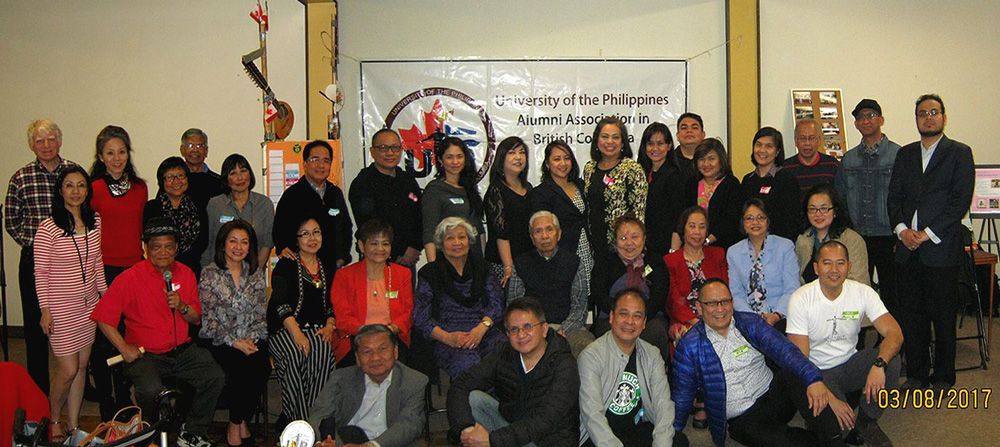 ---
---