March 1, 2023 - Manitoba is the latest province to launch a recruitment mission to the Philippines to pre-screen Filipino nurses and healthcare workers who may meet specific provincial requirements, focusing on those who have at least two years' experience in acute or long-term care.
The recruitment drive aims to provide conditional offers of employment based on applicants' qualifications. Immigration support and facilitation will be provided by Manitoba immigration pathway officers to help facilitate the immigration and settlement process.
In January, Manitoba Premier Heather Stefanson announced, "This recruitment mission is an exciting opportunity to connect with skilled healthcare providers and to show them the career opportunities that await in Manitoba's health system." She acknowledged the province's ties to the Philippines and its large Filipino community. Stefanson added, "This mission is an important step to highlight all that we have to offer, to attract new talent and add capacity, and contribute to our healthcare workforce of the future."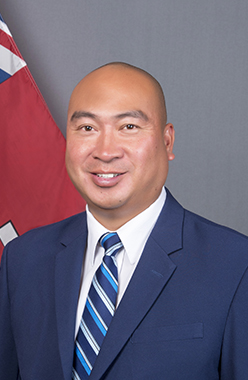 Manitoba's minister of advanced education Jon Reyes is a Canadian Filipino who joined the recruitment team in late February.
Canadian Filipino Jon Reyes, who is Manitoba's minister for advanced education, immigration and skills, joined the mission in late February in three major cities in the Philippines: Manila, Cebu and Iloilo.
Reyes noted that Manitoba is "well-positioned to attract internationally educated healthcare providers from the Philippines." He added, "I'm very proud to be a member of Manitoba's large and dynamic Filipino community, and long history of recruiting healthcare providers from the Philippines. The community and history in this province are vital to our recruitment of new Filipino healthcare providers who want to build a stronger future for themselves and their families."
Meanwhile, Manitoba's College of Registered Nurses recently launched a pathway for qualified applicants to be able to partially complete applications while still living abroad with certain parts of the application process to be completed simultaneously. The college's chief executive officer Deb Elias said that by having two processes happening at the same time, the college hopes to eliminate about 12 weeks from the application process for those applicants.
In late 2022, the province of Saskatchewan embarked on its own recruitment drive to recruit health care workers from the Philippines.
---
---