Calgary will elect a new mayor on October 18, and one of the candidates vying for the post is a Canadian Filipino.
Grace Yan, who trained as a paralegal and is currently director of sales of a realty company, said when she announced her candidacy that she wants to "keep Calgary the best city to live, work, learn and play".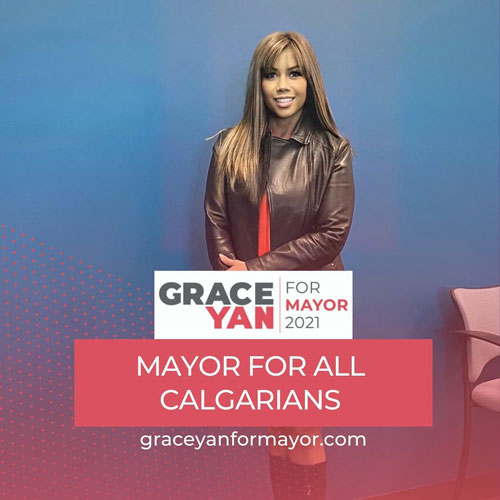 Grace Yan's parents came to Canada from Manila in 1980.
"Having lived in the City of Calgary for over 40 years, and having worked in the business sector for 20-plus years, I am aware of the needs of the community," Yan stated.
Her campaign website noted that the Canadian Filipino candidate "learned early in life that to make your dreams come true, hard work and determination are two keys to success and that there are no shortcuts".
"After her family immigrated to Canada from Manila, the Philippines in 1980, Grace saw first-hand the effort and hours it required to make her family's small business in Calgary a success," the site recalled.
Moreover, "Grace's dad Gil and mother Arceli have been major inspirations in her life. Her mother – who was a math teacher in the Philippines – demonstrated that it's possible to be successful in more than one calling, serving as a registered nurse at three different Calgary hospitals in a career spanning 40 years."
Yan supports several charities, including Pancreatic Cancer Canada, and the B+ Foundation, a charitable organization serving children with cancer.
---